Be You on MeetLovelyMe
Find out why we're different from other dating sites...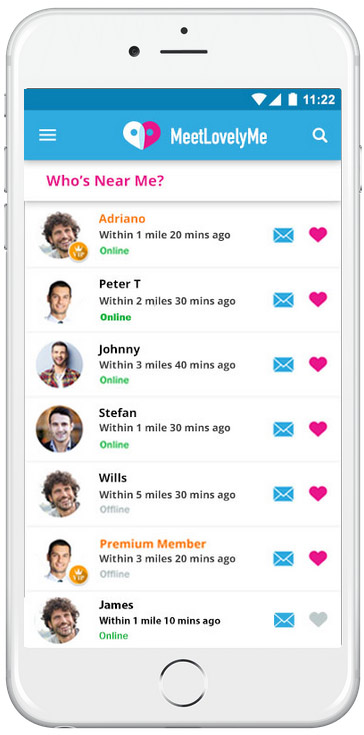 Find the best singles
If you're looking for more than a swiping experience, then it's time to give MeetLovelyMe a try. With unlimited messaging, in-depth profiles, and an awesome customer care team to keep you safe, we're confident we're building a dating experience that is second to none. Download our app too, to make sure you're always connected.

We Keep You Safe
Hands up who's had a message from scammers, time wasters, or received dirty messages you really weren't expecting or needing in your day? Quite a few of you, right? That's why, as well as our algorithms and machine learning, we use the best scam detection systems in the industry (Scamalytics), and have a Customer Services team dedicated to eradicating bad behaviour from our app, 24/7.

Strut Your Stuff
With unlimited photos to upload, there's really no excuses for not showing everyone the lovely side of you. And with our in-depth profiles, you can show the world why you're such a great catch. We ask you to write something about yourself, and there's a section for you to tell us about your Interests too.
Unlock VIP
If you want to supercharge your dating powers, we also provide some features that you can't live without. See who's near you right now, who likes you and who's viewed you. Get read receipts, appear first in search results, and the brilliantly addictive MeetLovelyMe swiping game…And it's not like we're asking a fortune for VIP. You can get all this for as little as 10p a day. Bargain.